By TinkerTech Founder, Claire Comins
Talk to anyone who's a maker or maker educator and they'll have a totally different story about how they got to doing what they do.
There is no set route into being a Maker Educator
and I think the vocation is all the richer for it. Makers and maker educators I've met are equally from science and arts backgrounds - sometimes they're people who learned to tinker because they had a parent who encouraged them, but others just learned the fun of taking things apart and building things from scratch slightly later in life. I'm one of those people, and the joy I discovered in Maker was enough for me to start the non-profit, TinkerTech, whose work is celebrated in this website.
Back in London in 2012, working late nights and weekends, I built the first iPad magazine for girls. It was called Lily and was unashamedly pink. Its mission was to entertain girls aged 7-10, encourage them to create not consume using the cools tools and apps being built for the iPad. As a business, Lily did not live beyond issue 1. A month after launching it, I moved to California and had to turn my attention to helping my family settle into a new country. But in creating it, I had discovered the joy in a building a digital product that could instantly be sold all over the world in the App Store.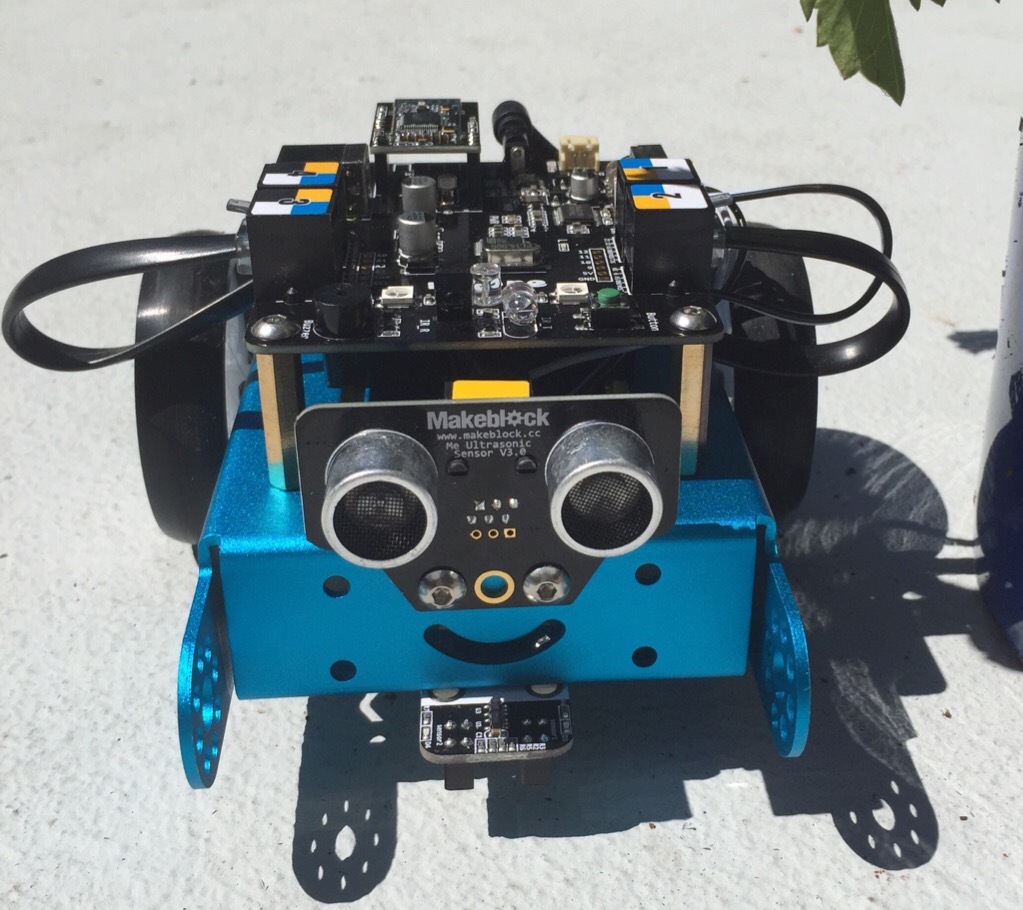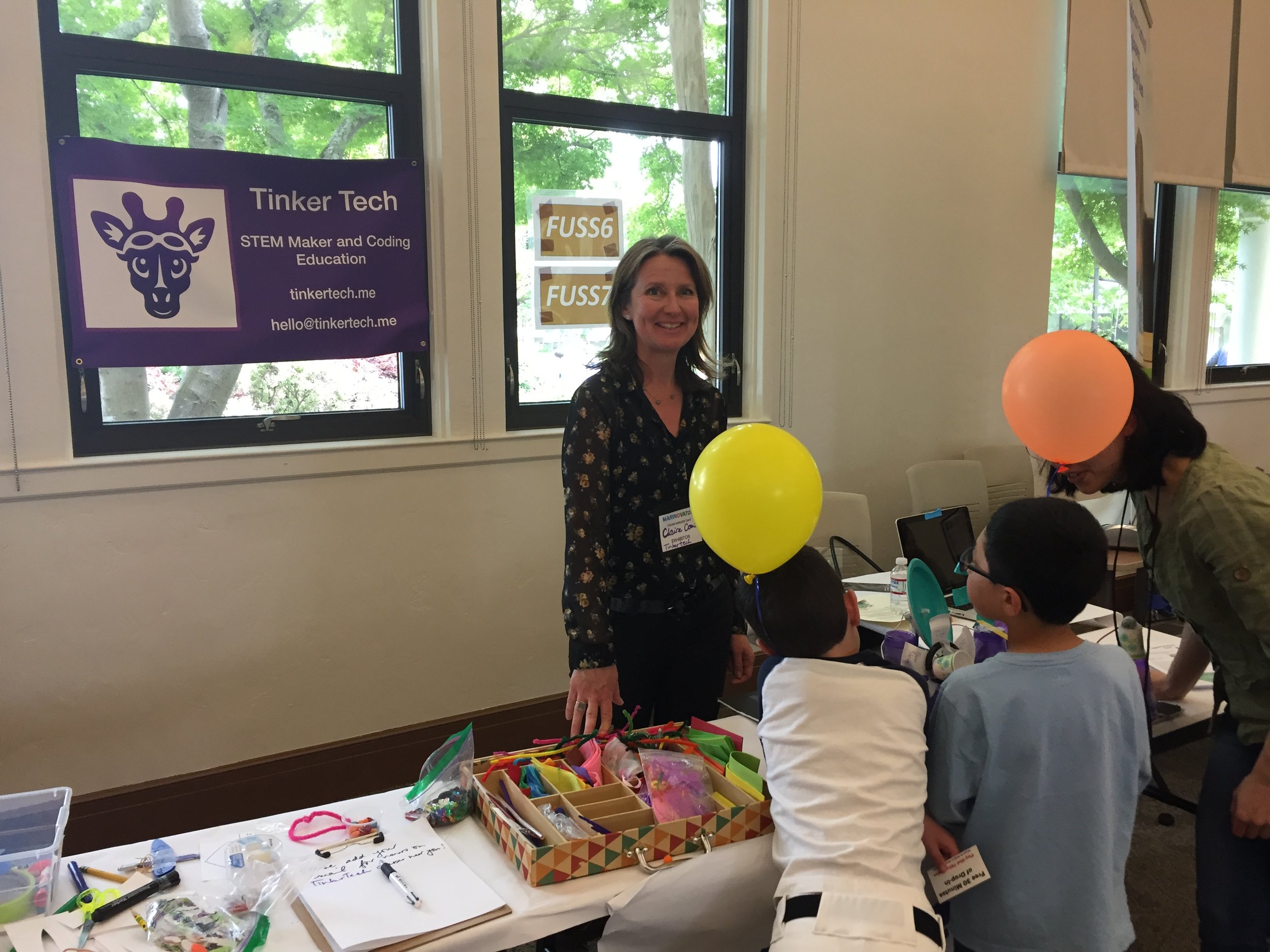 I had created Lily with zero budget but bucketloads of enthusiasm. The activities were inspired my three daughters and I wrote all the content. The design was done by a freelance designer I'd worked with at Egmont on Disney publications; the rights to the digital illustrations were bought from an illustrator I met through a friend, and I had got it all developed FOR FREE by Tag, an established printer that had starting developing apps in London's East End. It was a wonderful crazy collaboration.
In California's Bay Area, I was keen to make more apps. But at the Intel Computer Clubhouse down the road from my new home in Marin, I saw something even more powerful. There I had been in London encouraging girls not to consume but create using technology, and
here in California were kids playing with the actual code.
Not only were they coding, but they were programing robots, creating computer games and designing products they cut on the laser cutter and printed on the 3D printer.
I wanted to do it do, and so put myself on an unpaid apprenticeship shadowing the teacher. I started a weekly class called Codemaker Club and - because there was no one else to do it - learned enough to teach the students myself. Within weeks, I was helping middle schoolers program robots, and a year later I started coaching teen girls to prototype apps for international competitions. Lily the iPad app was long gone.
Fast forward to 2017, and the classes I started there have grown into an independent business called TinkerTech, the non-profit arm of Kidscontent llc.
TinkerTech classes are for children aged 4 to 12. They are project-based with themes and challenges to help inspire ideas quickly (our classes are just one hour long). Visit a TinkerTech class and you will see children busy with their hands. They are creating, not consuming. Failing, inventing, rapidly gaining skills, and tinkering - discovering the world of STEAM and beginning to understand how the technology they use every day works. The laughter, focus, and the fact that students never want the class to end is proof that we're creating something children love.
Beyond the classes in schools and local Rec Centers, TinkerTech classes are shared through after-school enrichment programs across the USA. This year, over 10,000 children used TinkerTech projects as inspiration for their own making. In addition to this, I'm being asked to write curriculum for some of the amazing companies making the tools that kids can use to explore STEM and STEAM.
But the best thing I have created so far is opportunities for people to teach.
What happens when children gather round a table to create something that is all their own is MAGIC and I think everyone should have a chance to see this for themselves. Being the mentor who helps children discover this amazing way of learning (and in turn discovers it for themselves) is a complete joy. Just check out #STEM #STEAM #maker and #makered to see pictures of children - and their teachers - proudly sharing projects they have created. It's incredibly empowering for all involved.
There's still a long way to go to make starting these projects easier. It takes a brave, determined educator to teach #maker and #STEM. There is no fixed outcome and the projects can be hard to appraise because
the learning is in the process not the finished product.
Sometimes it feels like there are just too many options, too many things you don't know. And although you can upcycle just about anything to be a maker project, the extra equipment and materials you'd like to use are not always easy to buy unless you know exactly where and what to tap into the search engine. This is not something anyone taught us at school.
TinkerTech's program is already available to use by license, but this year, we'll be making it grow further with more classes and more projects created by a growing team of inspired educators.
Look out for us here and on social media @tinkertechkids. It's going to be a whole lot of fun.